Polyverse Manipulator Powers Beardyman's Voice-Bending Sound on New Single and Upcoming faceMakeDance Tour
London, United Kingdom, February 18, 2022- Darren Forman, better known as Beardyman, has wowed audiences with his ability to generate a wide range of sounds using the most versatile instrument he has: his own voice. "I started beatboxing when I was very young, before I could even speak," he says. "It was a party trick and nothing more at the time, but I just developed this hunger for seeing what I could do with my voice and how far I could push it." As his career developed, he began to employ a bevy of tools that allowed him to modify his voice in real time, taking his sound palette even further. "I'm always trying to build systems that allow me to get my ideas out instantaneously," he says. "I've tried just about every piece of software out there that enables you to mess with your voice." For his new single "Never Thought" and upcoming faceMakeDance tour, his first since 2019, Polyverse's Manipulator plug-in is at the core of his sound and powerful BEARDYTRON_5000 live rig.
Thinking like a band
​Part of the enduring appeal of beatboxing for Foreman–whose genre-hopping sets cover territory from hip-hop to dubstep to jazz–is its instantaneous nature. "In electronic music, you're often having to think like a classical composer more so than like a band," he explains. "It's a lot like having your nose in a score. That causes you to be very focused on the DAW at every stage of the process." Eschewing that approach, Foreman incorporated technology to expand the complexity of the arrangements he could create on the fly with his voice. "I wanted to be more like a band, indulging my animalistic whims when I'm writing, performing, and recording music," he says. "I discovered looping and also what could happen if you put your voice through a guitar effects processor and the like. From there I realized that there's a whole world out there of manipulations that can be performed upon any input signal that can turn it into anything that you want it to be, which eventually led to discovering tools like Manipulator."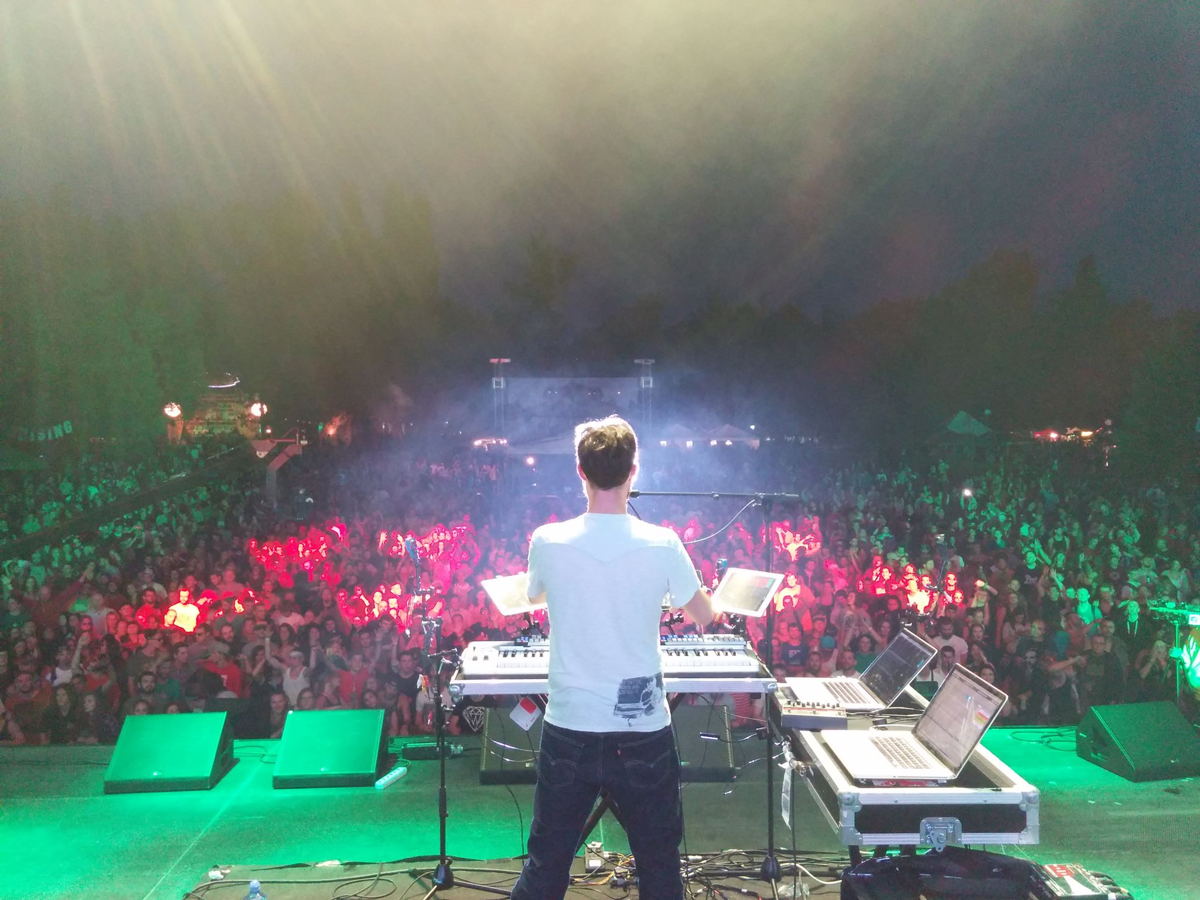 Creativity multiplied
​When Foreman discovered Polyverse Manipulator, he was immediately drawn in by its creative design. "The design of it is really quite cool," he says. "It's got this alien tech look about it and then they've got these esoteric variable names like 'alternator', 'harmonix', and 'smear'. Plus the modulation matrix is beautifully implemented." As Foreman delved further into Manipulator, he found a wealth of sonic possibilities with enticing applications. "It's incredibly versatile," he says. "I can sound like a bassline, or a crazy Skrillex-esque talking synth wavetable thing, or a saxophone section–all of these things are completely possible with Manipulator," he says. "I still don't know what some of the parameters actually do, but I know how they sound. And it's totally bananas!"
Lean and mean
​As a performer who uses vocal manipulation in real time, CPU load factors heavily into his appraisal of plug-ins. "High speed and low latency are critical for my applications," he explains. "And that's a tricky thing with pitch shifting and formant manipulation. If you start to raise the quality of the manipulation, you end up taxing the CPU pretty heavily and introducing latency. I've tried tons of software plug-ins and the CPU usage and latency are a frequent disqualifier. " He was pleased to discover that Manipulator delivers as well on performance as it does on sound. "The CPU usage is negligible and the latency is zero," he says "I have no clue how it's done. I am using it in my Ableton-based live rig running at 64 samples of I/O throughput without a hiccup. It feels like hardware."
Pushing the limits
​Foreman became interested in pushing Manipulator to its limits by testing it on complex harmonic material, considered a difficult task for pitch-shifting algorithms. "In my live rig I have a grouped bus of everything except drums, so that includes polyphonic elements and very harmonically rich content," he says. "It's generally difficult for detection algorithms to find the fundamental pitch in that kind of content. I tried all the industry-leading plug-ins in this kind of application and nothing came close to Manipulator. In every respect, Manipulator is the best pitch shifter that there is."
Foreman's experiments with Manipulator have also yielded some unexpected results that have suggested use cases beyond music creation. "When I first brought Manipulator into my set, I chanced upon this set of parameters such that if you sing a rising tone like a car changing from gear to gear you sound like a Harley Davidson," he says. "It's mad! I'm talking and my voice just gradually turns into a motorbike." He imagines Manipulator having relevant applications outside of music for sound design. "I've seen a couple of other programs that are specifically aimed at the SFX market–monster voices and the like–but frankly Manipulator is better than all of them."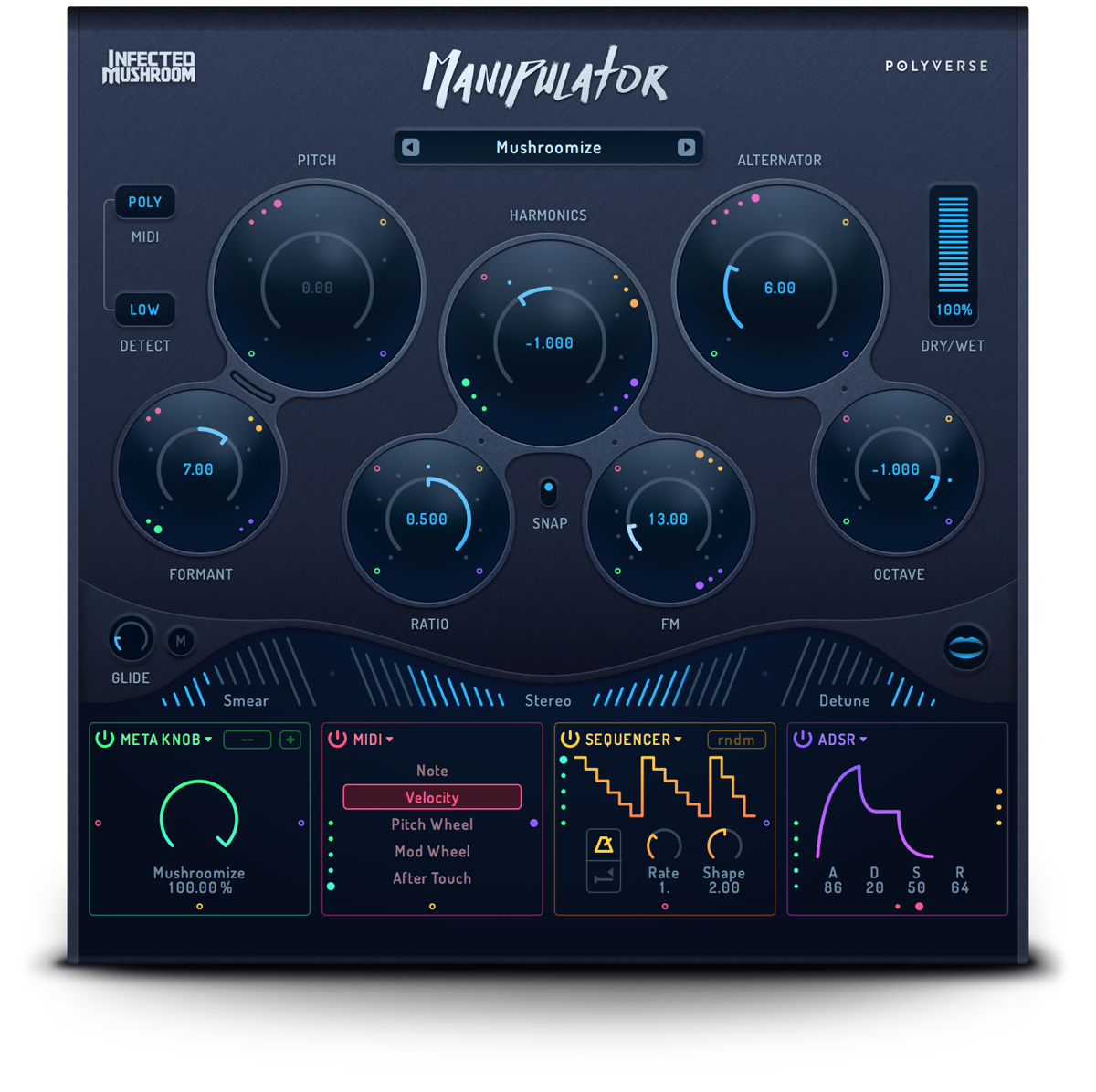 Fundamental to the sound
​For Foreman, Manipulator shines as a technical achievement that speaks to Polyverse's excellence in algorithmic design. "Other manufacturers would kill for the algorithm in Manipulator. It's nuts. It's best in class in sound and in terms of CPU drain and latency. It's truly one of the great achievements of modern-day DSP, and it needs to be celebrated."
As he gears up to return to the road for his faceMakeDance tour, he is excited to reunite with his fans and excite them with the sonic possibilities afforded by his cutting-edge techniques and the power of Polyverse Manipulator. "I've always wanted my music making tools to become part of me and that's my relationship with Manipulator," he says. "I owe much of my available sound palette to Manipulator. If I didn't have it, I'm not sure how I'd get the sounds that I use. There's literally no other way."
For tickets and links to Beardyman's new single, "Never Thought," please visit: https://ingrv.es/NeverThought
For more information, please visit polyversemusic.com
---

Terry Edelman Public Relations, Hummingbird Media, Inc.