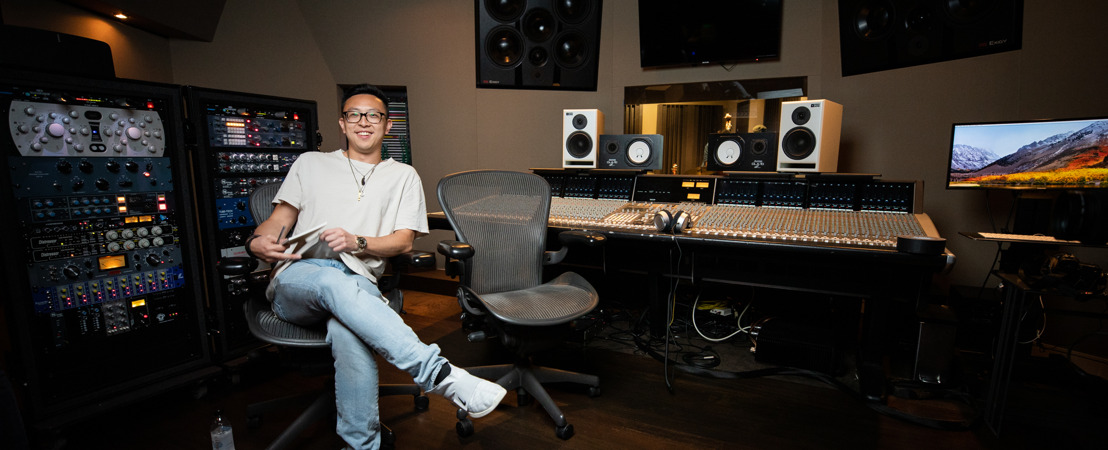 Major Label Mix Engineer Matt Sim Makes Polyverse Comet Reverb Part of His Signature Sound
Working in Stereo and Atmos, Sim Uses Comet to Add Depth and Tonality to Mix Elements Like Vocals and Synthesizers
Hong Kong, June 7, 2022 - After graduating from Berklee College of Music ten years ago, Matt Sim wasted no time in establishing himself as a trusted engineer at New York City's Germano studios. "At Germano I was doing recording, producing, mixing, everything," he says. But mixing quickly emerged as Sim's most in-demand skill. "When I'm working on a mix I feel like I'm partially producing and partially engineering as well because there are so many possibilities with the raw tracks. You can really steer the record to different zones depending on your approach." Now a highly touted major label mix engineer working in stereo and immersive audio, Sim turns to great-sounding plug-ins to achieve his artistic vision, and discovering the power of Polyverse's Comet reverb has helped push his sound into new territory.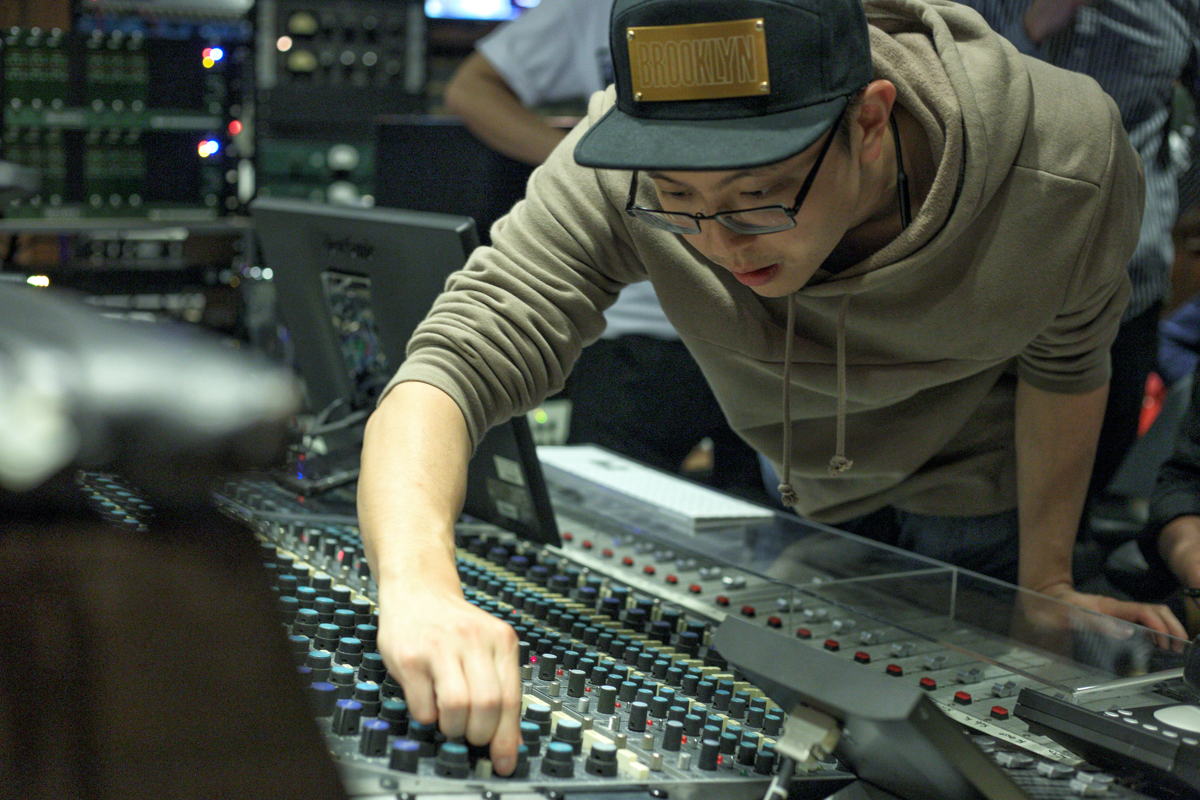 Mixing it up
​As an engineer working with major label clients, having a stable of popular plug-ins is a necessity for Sim, but adding some variety brings depth and distinctness to his work. "Many of my go-to plug-ins are the industry standards that you have to have," he says, "but I also make sure to throw in a lot of stuff that I'm less familiar with just to mix it up and create something new. Otherwise you can get bored." When these plug-ins prove themselves to Sim, they gradually find their way into regular rotation. "When I throw in some of these new toys on a track and find myself going 'ooh, that's actually quite cool,' I'll make sure to use them again. And then slowly if they keep working they end up in my template. That's exactly what happened with Comet."
Sim's Manager first introduced him to Polyverse plug-ins and Comet immediately caught his eye. He requested a demo and was hooked. "Comet sounds great right out of the box," he says. "I have a lot of really nice reverbs that simulate a room or a hall or something realistic, but Comet is something totally synthetic that adds a really cool color to synth and vocals and things like that." Sim finds the even, neutral quality of Comet useful for fitting into any mix. "It's really flat to me from a frequency perspective, no resonances or anything," he says. "Some reverbs have certain settings that sound good but once you start tweaking things it doesn't sound good at all. They're one trick ponies. With Comet it doesn't matter how I tweak it, it just sounds good."

Articulating Space
​Reverb is an important tool for Sim in articulating a sense of space in a mix. "In an arrangement, if there are ten instruments let's say, I don't visualize everything up front," he explains. "Certain elements are closer to the audience and certain ones are further away, almost like you're watching a concert. For any elements that require distance from the audience, I apply spatial effects." While Sim might turn to reverbs that recreate realistic spaces for something like a piano or guitar, Comet's pristine synthetic sound works great for allowing Sim to position things like synthesizers in space. "It sounds great on synths," he says. "I just threw Comet on all the synths on a mix a few minutes ago and it worked perfectly."
With vocals, Sim has even more creative leeway. "In pop music the vocal can be in any space," he says. "It can be completely disconnected from the instruments behind it, so you can use spatial effects and delay to really give the vocal a unique tone and sound." Comet has proved a useful tool for creating distinct vocal sounds in Sim's mixes. "I love using Comet for a short vocal booth kind of sound, something that you feel more than you hear," he says. "It just adds a really cool color." For a longer reverb, Sim finds himself starting with one of Comet's presets and tweaking to taste. "I use the LOVELY VOCAL preset a lot as a jumping off point," he says. "It's really lush. Great on a delay throw or transition element."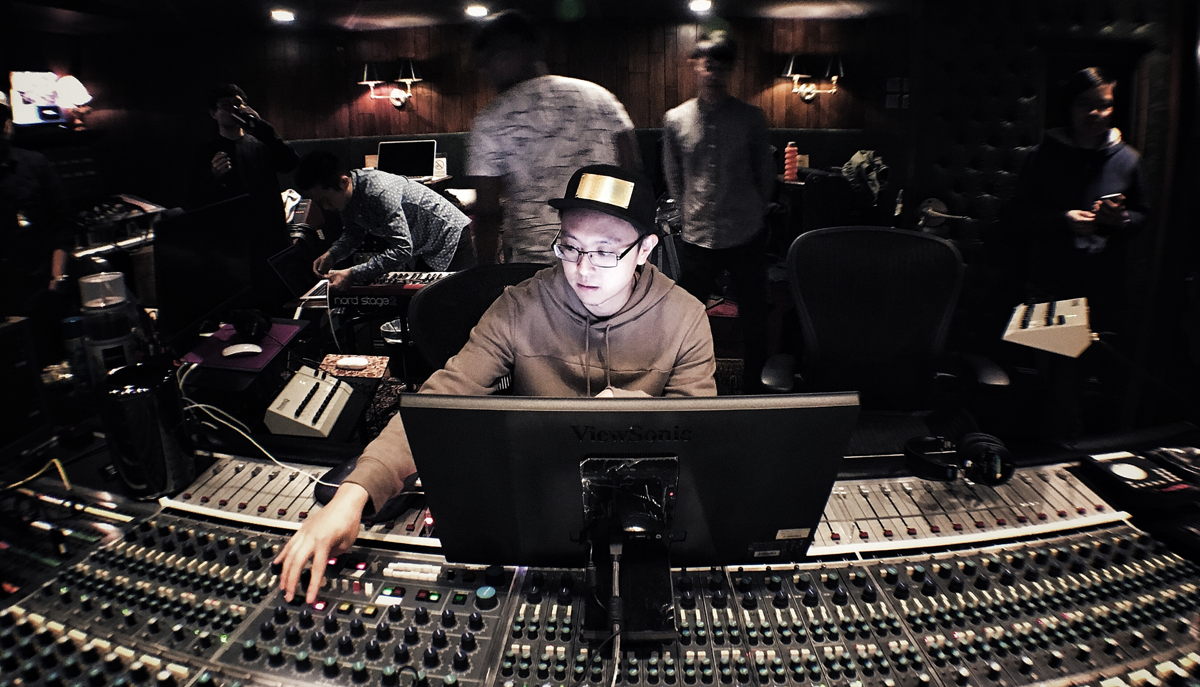 Comet in orbit
​A lot of Sim's work of late has involved mixing for the Dolby Atmos immersive audio format, but Comet has continued to find a place in his mixes. "When you're mixing music for Atmos the process is still at least 50% stereo," he says. "Your raw tracks are still in mono or stereo, so you're mixing in stereo with the same tools you always use and then you're upmixing and panning to Atmos." This allows Sim to continue using Comet in these mixes. "I can take the output of Comet and upmix it into spatial audio algorithmically just like any other sound source, or I can pass it through a short, transparent multi-channel reverb to give it those 3-dimensional characteristics without changing the tonality too much. So you can have Comet coming out of all your speakers, which is pretty cool!"
With Atmos mixing becoming a big part of his work over the last year, Sim is feeling challenged and engaged by his work. "Atmos has definitely forced me to learn something new that's outside of my comfort zone, so it has definitely kept my job interesting," he says. He feels similarly about the new tools that he uses in his mixes, so long as they don't slow him down too much. "I try new plug-ins all the time and so many of them don't really do it for me," he says. "Often it's because they're overcomplicated. I just don't have five days to learn how to use a plug-in. But with Polyverse Comet I could read and understand all the parameters right away," he says. "I'm really happy with it." Comet has even become part of what distinguishes his mixes from others in the field. "Something like a pop vocal can really stand out because of the spatial effects you apply," he says. "It's like a signature. People remember how the vocal sounds on a particular record, and Comet is something different than what anyone else is using right now."
About Polyverse
​​Polyverse Music is a "by musicians, for musicians" company that creates uniquely powerful tools and instruments for artists on the cutting edge of creativity. Founded in 2015, Polyverse has continually set the bar in terms of plugin innovation, vision, and user experience. Every person on the Polyverse team is a forward-thinking musician with extensive knowledge and experience with music, sound, synthesizers, and technology. In each new step, Polyverse continues to push the boundary of possibilities with digital musical instruments and effects.

Terry Edelman Public Relations, Hummingbird Media, Inc.